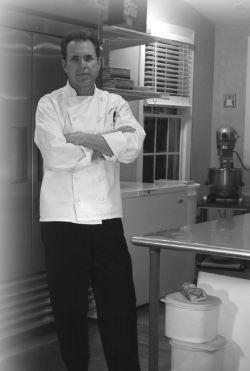 Chris Duke started Anna's Gourmet Goodies with his wife Debbie in 2001, but the roots of the company began developing many years ago. Chris discovered a love of cooking as a young boy in his mother's kitchen in Louisville, Kentucky. Growing up in a family with many aunts and uncles, all of whom had their own special talent for making great food in the Southern Tradition, there were always ample opportunities for sampling all kinds of treats at family gatherings.
The love of great food continued to simmer on the back burner throughout his college and early career days. Chris graduated from Kentucky Wesleyan College with a BA in Management and Accounting, and later went on to get his MBA from Duke University's Fuqua School of Business. Chris has worked in sales for a pharmaceutical company, as an engineer, manager and consultant for several global technology companies, and most recently as a director at one of the 'survivors' of the dot-com boom and bust
After more than 17 years in the technology field, the creative forces behind Anna's Gourmet Goodies were finally ready to come out of the oven. Chris and Debbie operated the company on a part time basis for nearly two years and in November of 2003, launched the company as a full time venture.
The products you see on this site are the result of pursuing a true passion – to create fabulous products that leave a lasting impression on those who enjoy them.
Bon appetit!