Need to place multiple orders to different addresses? We have two solutions for you. 
If you want to use our online store to ship gifts to different addresses, follow these steps: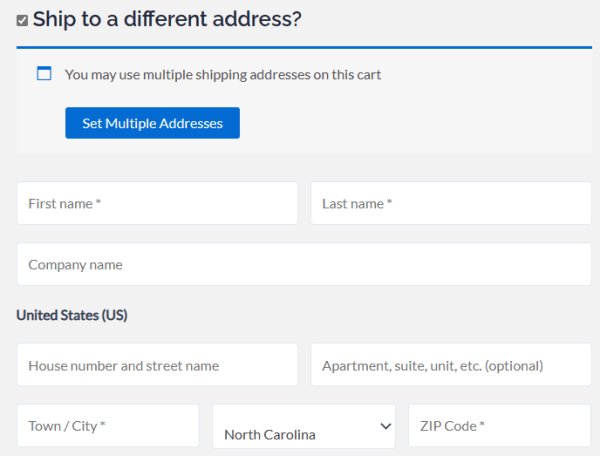 Step One: Add multiple items to your cart first. The option to ship to multiple addresses will not be available if there is only one item in your cart.
Step Two: Proceed to Checkout. On the checkout page, you'll see a checkbox next to 'Ship to a different address'?. Check this box and another option appears with a button labeled 'Set Multiple Addresses'. Click this button.
Step Three: You will now have the option to 'Add a new address'. Complete the address information and click on the 'Save Address' button at the bottom.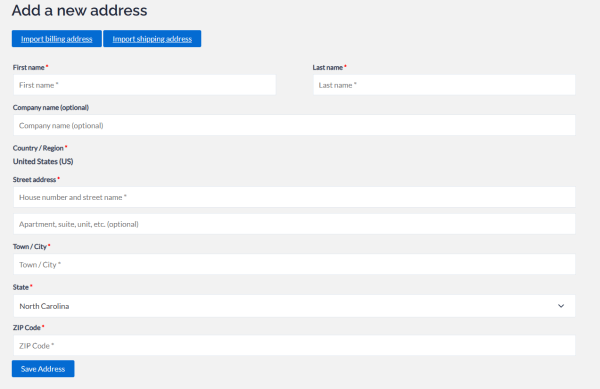 Step Four: Next, you'll see the Multiple Shipping Addresses screen. If you only have one address entered, it defaults to that address for all items. Click on the link 'Add a new shipping address' to add more addresses. Repeat this process until you have all addresses entered for this order. Once you have the addresses entered, use the drop down to select the address for each item. Once you are ready to proceed with checkout, be sure to click the 'Update' button in the lower left, then click on the 'Save Address and Continue' button in the lower right.
Step 5: You should now be ready to complete your purchase. The product details for each recipient will be listed on the right. You'll have the opportunity to make changes to the address, shipping method, and/or add any notes to the order.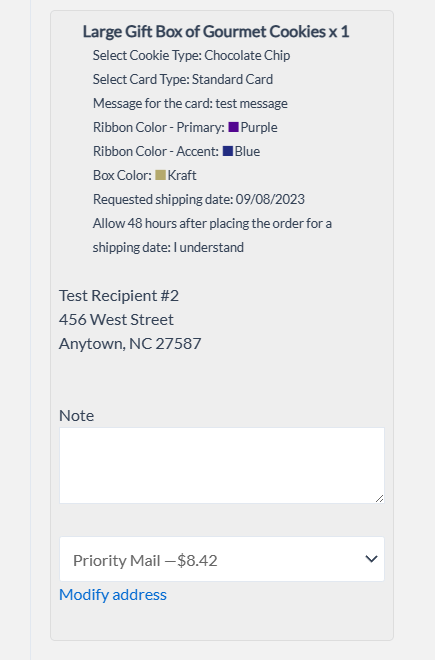 That's it! You should now be able to complete your order. Of course, if you have any issues or questions, please give us a call or drop us a line. You'll find info on our Contact Page
---
Need to ship to a larger number of recipients? No problem.
We've made it easy with our convenient spreadsheet template. Use Excel, (or any program that can edit and save Excel files) to open the template. Add your address list, then send it to us as an email attachment to the address listed at the top of the form.
We'll load everything into our database to validate the addresses, contact you by phone for payment, and schedule shipment of your order. We want it to be easy to take care of everyone on your list.
And, we'll save your information, making re-orders fast and easy!