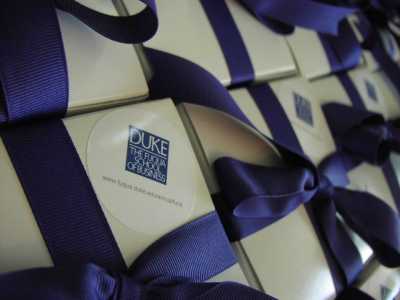 The corporate gift program at Anna's Gourmet Goodies is designed to help you build your brand and relationships. Whether it is for your customers, employees, prospects or vendors, our gifts create an experience that will be remembered.
Sending gifts should not be a job. We make it easy by providing free custom label and note card design services. No setup fees and no minimums – order one or a thousand. We combine your brand with our gourmet cookies and brownies for a winning combination.
You decide when sending a gift is appropriate – here are some ideas:
Anniversaries – customers and employees
Birthdays – customers and employees
Random thank you – send something when they least expect it
Follow up – they won't forget something like this
Managed gifts – send us a list with dates, we'll manage getting everything there on time
Holiday gifts – stand out from the crowd
How could you use our gourmet cookie gifts to help your business?
How could you use our gourmet cookie gifts to help your business?
Order a sample pack with your free logo and note card and see for yourself!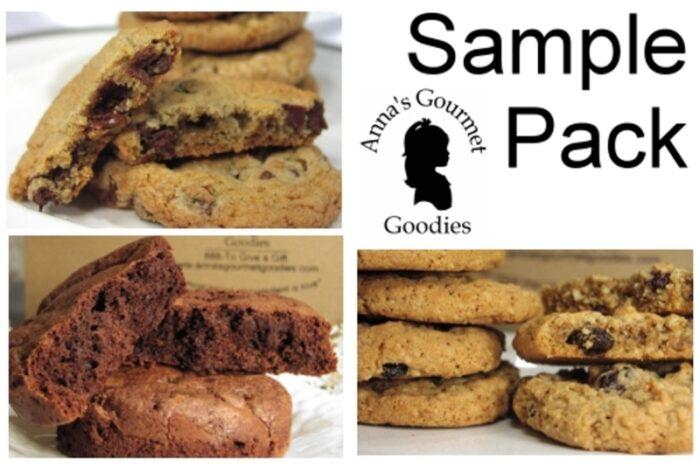 This Sample Pack is designed for companies to evaluate our products.  It is not a gift option.  If you place a bulk order within 60 days from ordering this Sample Pack, we will credit what you've spent towards that bulk order.  So basically, it's free! Complete this form to get your free custom note card…
Free custom note card and label
We'll setup a custom note card and label for your orders at no charge. No minimum order. And we'll keep that on file and use it whenever you like for future orders.
To get yours, simply click over to our contact form and let us know how you would like it setup. We'll lay out a sample and send it back for your approval. And, we can add it to the Sample Pack order so you can get the full experience.
Complete this form and get your custom note card and label