The heritage behind our desserts comes from the foothills of the Appalachian Mountains
The story of Anna's Gourmet Goodies begins in the Appalachian region of eastern Kentucky during the early 1900's. My grandparents, John and Lourena lived on a farm just outside of Morehead, Kentucky where they raised nine children.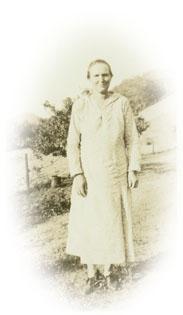 To make money for her family, Grandmother took a job as a cook, and began to make pies and cakes from her home for sale to local restaurants. While some of the ingredients came from the store, much of what went into her baked goods came straight from the farm. She gathered fresh blackberries and apples, eggs from the hen house, and used flour from the local mill to make her fabulous pies and cakes.
When John died of tuberculosis in 1935, Lourena was left with a farm and no income to support her family. Although she had never worked outside the farm, Grandmother was a remarkable woman with many talents and skills. She was, among other things, an excellent cook. Their supermarket was the family farm, and she knew how to make the most of every available ingredient.
We are carrying on the tradition, started by my grandmother in rural Eastern Kentucky and handed down to my mother, the late Anna Duke, of creating mouth-watering desserts that are not only a joy to eat, but nourish the soul. Our daughter, Anna, was the inspiration for Anna's Gourmet Goodies, and is our self-proclaimed 'Official Taste Tester'. We follow the same principles of using farm fresh ingredients to create products just as my grandmother did, all made with that extra measure of love and care. We think you'll taste the history in every bite.
Enjoy!
Chris and Debbie Duke